Film
Release Year
Runtime(s)
Synopsis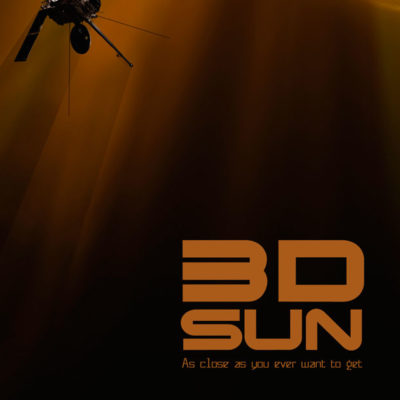 3D Sun
2007
23, 20
From Earth we cannot look at the Sun with our human eyes. This 3D Sun odyssey gives audiences a chance to see the Sun up close in startling 3D; stand above the arctic circle and witness the most brilliant auroras on Earth; take a ride on a solar blast from Sun's surface to Earth's magnetosphere and come to a deeper understanding of what this vast sea of fire means to life here on Earth.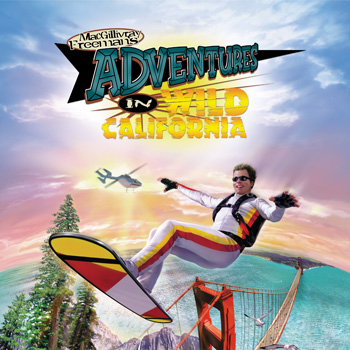 Adventures in Wild California
2000
41
Join some of California's most unique residents, and experience the wonders of this amazing state's farthest edges as few ever have. From sky surfing over San Diego, to snowboarding in Tahoe, to excavating the heart of a 30-story tall giant sequoia tree, saving stranded baby sea otters, and surfing giant waves at "Mavericks" in Half Moon Bay, there's something for everyone.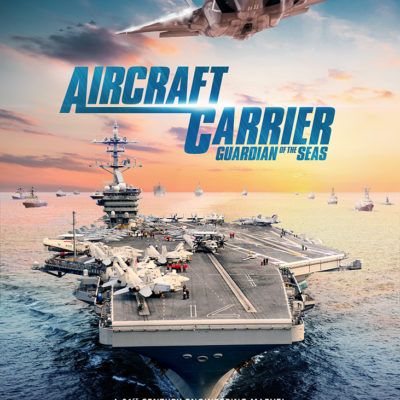 Aircraft Carrier: Guardian of the Seas
2016
40, 26
The mission to protect and defend the world's oceans has become far more complex and challenging in recent years, and naval aviation has become increasingly vital to success. One of the greatest engineering feats in naval maritime history, the modern Nimitz-class carrier is a masterpiece of technology, and the flagship of the fleet. With RIMPAC, the world's largest and most comprehensive international maritime training exercise providing a stunning visual context for the story, find yourself aboard the USS Ronald Reagan alongside the 5,000 highly skilled sea and air personnel conducting flight operations in the midst of the simulated war exercises taking place there. Rarely has there been a topic so visually suited and compelling for IMAX® and other giant screen theaters.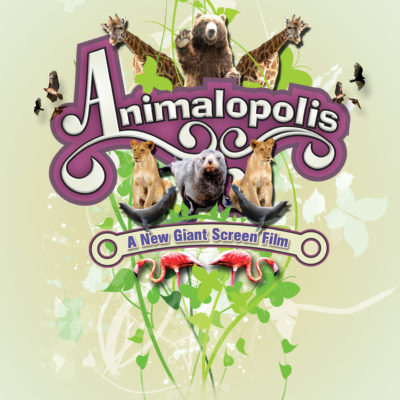 Animalopolis
2008
33, 24
Singing lions, bears that waltz, sea lions turning somersaults. Otters pray, flamingos squawk, a calf who'd rather dance than walk. Children will want to watch it again and again. Animalopolis — a giant-screen matinee film for a truly brand new audience. You'll like it, too.
With twelve hilarious segments, each featuring a different animal, Animalopolis will stimulate children's imaginations and curiosity about the creatures they're seeing.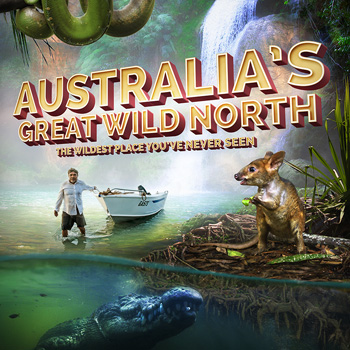 Australia's Great Wild North
2018
41, 37, 25
Far Northern Australia is a land of extremes. Huge bushfires ravage the ancient landscape in the dry season and the world's biggest thunderstorms bring torrential rain and flooding in the wet season. These almost Jurassic conditions have created some of the richest wetlands on Earth.
The coast, rivers, and waterholes are haunted by sharks. The plains are guarded by territorial buffalo and venomous snakes but the apex predator here is a living dinosaur the salt water crocodile. They have been on the planet in almost identical form for 200 million years – even surviving the meteor strike that wiped out the rest of the dinosaurs.
Crocodiles are the ultimate predators. They attack with stealth, are extremely aggressive and can grow up to 7 meters in length. Up here, they have even been known to attack and pull fisherman out of boats.
This film will carry the viewers across the whole Top End of Australia, from the wild Kimberly coast through mysterious and rarely seen Arnhem Land and then deep into the world's oldest rainforest in Cape York.
Come with us on an epic journey through some of the wildest landscapes on Earth as we take you deep into crocodile's world. Australia's Great Wild North will be shot in magnificent 8K for IMAX and other Giant Screen theaters. Specialized underwater camera rigs have been designed to get the audience closer than ever before to the most powerful jaws on Earth.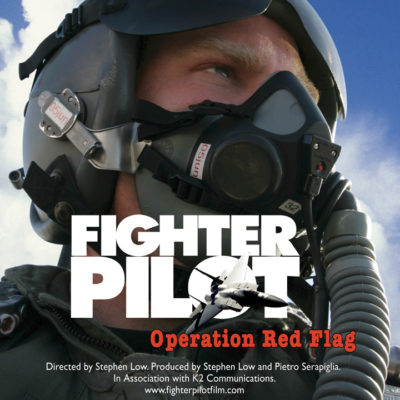 Fighter Pilot: Operation Red Flag
2004
48, 24
John Stratton is a young American fighter pilot who flies the F-15 Eagle, arguably the most potent and successful fighter plane ever built. His grandfather was a decorated World War II flying ace, and he intended to follow in his footsteps.
At Red Flag, the international training exercise for air forces of allied countries, many of the world's best pilots meet for the most challenging flying of their careers. Red Flag is the final training for pilots and their aircrews before being sent into actual combat. We follow our young pilot as he makes his way through this extraordinary event held in the desert of Nevada. He is amazed at how complex, challenging and dangerous the exercises are.
He begins to notice team members who were not a part of his childhood vision of heroism, the support team crucial to a successful mission, and to a safe return home. In the aerial combat exercises, there are other pilots who aren't out just to prove themselves, they are helping him — watching his back. And he is doing the same for them. He begins to realize that being a hero is not quite as simple as he once might have thought.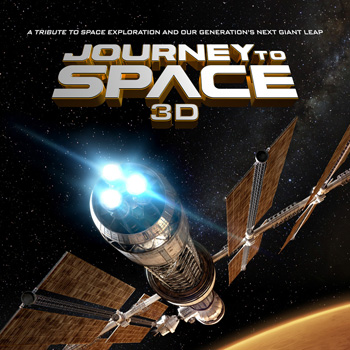 Journey to Space
2015
42, 24, 17
NASA's next era will be its greatest yet. That is the clear "roadmap" painted by Journey To Space. The film absolutely annihilates the perception that the space program died with the end of the Space Shuttle Program by showcasing the exciting plans NASA and the space community are working on, and the challenges they must overcome to carry out audacious missions such as landing astronauts on Mars and capturing asteroids.
By using extensive interviews with astronauts Chris Ferguson (Commander of the final shuttle mission) and Serena Aunon (a new astronaut chosen for future flights), Journey To Space gives a sweeping overview of past space accomplishments, current activities and future plans.
Journey To Space puts into historical context the magnificent contributions made by the Space Shuttle program and its intrepid space pioneers. It uses the most spectacular space footage – including unique views of Earth and operations in space – such as deploying and repairing the Hubble Space Telescope. It then goes on to show how the Shuttle launched and assembled the International Space Station (ISS). Together, these programs have taught us how to live, build and conduct science in space. The ISS will continue operating in space until 2024, and the film shows how it is building a foundation for the next giant leaps into space.
The film concludes with a fascinating, realistic scenario of how astronauts will actually get to Mars, live there for long duration, and then return home after a two-and-a-half-year mission. This includes the new icons of the next chapter of space exploration:
– Orion is NASA's first spacecraft designed to carry humans on long-duration deep space exploration missions throughout the solar system.
– Olympus, an inflatable transportation habitat, is an early concept 45- or 50-feet diameter module that would provide astronauts the work area and living space necessary for long-duration missions. Smaller versions have already flown in space, and a full-scale version is shown undergoing ground testing.
– The Space Launch System (SLS), a new giant rocket, will carry spacecraft, Mars landers and ascent vehicles to place astronauts on the surface of Mars. SLS will generate over nine million pounds of thrust and will launch hardware into orbit equivalent to the weight of 22 elephants.
Journey To Space will both inspire a new generation of young people to dream of new horizons in space, and engender a new appreciation for the accomplishments of the Space Shuttle Program among an older generation who came to take it for granted.
Journey To Space is co-produced and co-distributed by K2 Films, Inc. and Giant Screen Films and will be released in IMAX(R), Giant Screen and other specialty theaters in 2D and 3D.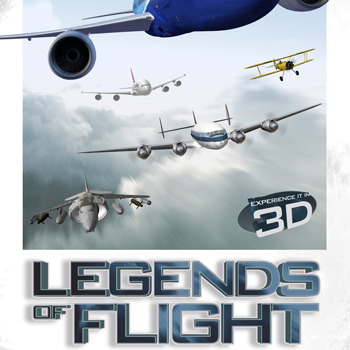 Legends of Flight
2010
46, 24
In the hundred-year-plus history of aviation, truly radical new aircraft designs come along only once in a generation. Since the introduction of the wide bodies of the late 1960s and early 1970s (followed by the Boeing 777 in 1994), there have been no truly "game changing" new passenger airliner designs until now, with the development of the Airbus A380 and the Boeing 787 Dreamliner.
Through the eyes of chief test pilot Mike Carriker, a legendary contemporary pilot who is flight rated in more than 100 airplanes, we will see how a century of aviation trial and error, and some of the seminal airplanes of the 20th century influenced the design of the Dreamliner. The audience will be thrilled with the flight of these legendary airplanes in some of the most breathtaking sequences ever seen on giant (IMAX®) theater screens. Theater-goers will be there for all the important milestones at the dawn of a new era in commercial aviation. They will see the first public flight of the massive, but super efficient Airbus A380 at the 2007 Paris Air Show and the first flight of the smaller, even more efficient 787, the first-ever carbon fiber airliner that made its maiden flight in 2009.
Legends of Flight will also give audiences an insider's view of how a modern aircraft is built, and make them privy to the manufacturing challenges and incredible financial risks companies assume when they embark on radical new designs. In the end, this unique cinematic experience shows how the 787 might affect the next 100 years of aeronautical design.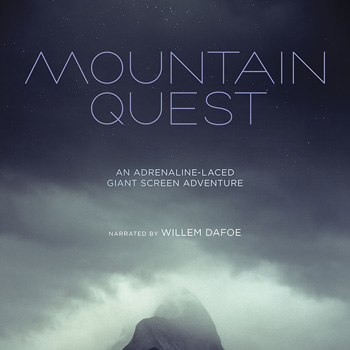 Mountain Quest
2017
37
A lone climber, suspended hundreds of feet in the air, struggles to find the next finger hold, defining progress in inches. The dramatic visuals immerse us in a gripping contest of human determination versus the reality of gravity's potent grip. Mountain Quest explores the precarious relationship of humanity's quest to scale some of the world's highest places, while also revealing the scientific and technological advances that have enabled us to conquer these peaks, exposing the heartbeat of the human soul.
A tapestry of jaw-dropping action, combined with rich STEM content … for example, physics of the real world – how climbing is a tug-of-war between friction and gravity, while skiing involves the same battle of forces in reverse. Educational insights about the engineering of climbing gear and skis, and the aeronautical effects of a wingsuit, are seamlessly integrated with dramatic visuals and action. The film is narrated by Willem Dafoe and was released in early 2018.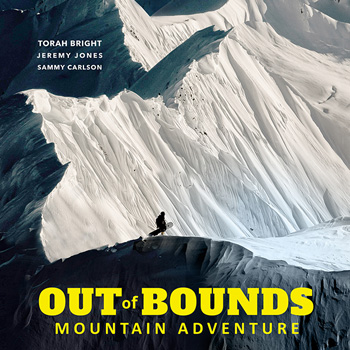 Out of Bounds: Mountain Adventure
2019
40, 20
Mighty. Rugged. Magnificent.
Mountains tower above the plains and dominate the skyline. Critical to life – they fill our rivers, sway the weather, and provide sanctuary to incredibly diverse wildlife. They are as beautiful as they are dangerous – and for a brave few, they are the source of incredible adventure.
Follow Australian Olympic gold medalist, Torah Bright, as she journeys through the great American Cordillera, the world's longest chain of mountain ranges extending from Antarctica all the way to Alaska. Along the journey, Torah will encounter world-class snow athletes, scientists, and environmentalists who all seek a deeper understanding of the mountains that inspire them.
From glaciated valleys to icy tundras, we'll venture through the mountain's most awe-inspiring vistas. We'll discover the crucial role mountains play in our ecosystem and every day life, while witnessing the most spectacular snowboard action ever brought to the giant screen!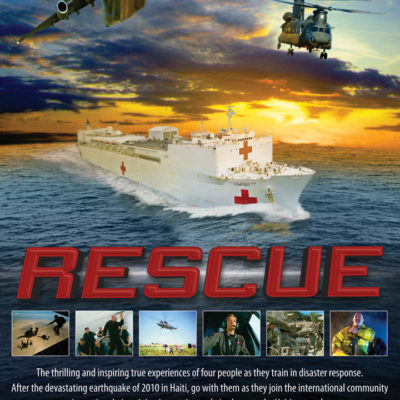 Rescue
2011
45, 24
Rescue plunges audiences into the hard, but inspiring work of saving lives in the face of a natural disaster. Behind the scenes, the film follows a Canadian naval commander, two pilots, and a volunteer rescue technician as they train for action. When an earthquake strikes Haiti, creating one of the biggest humanitarian disasters of the century, the audience is swept along, joining with the massive effort that brings military and civilian responders and hardware from around the world. Rescue is a journey of real-world disaster and emergency response captured (in 3D) with unprecedented scale and impact for the giant screen.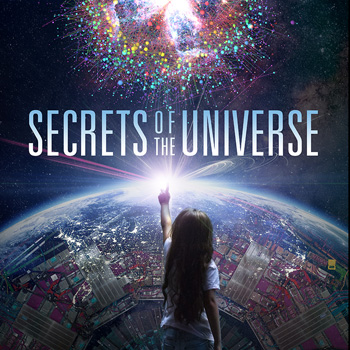 Secrets of the Universe
2019
44, 24
We are at the beginning of a period of unprecedented technological advancement, catalyzing a new age of scientific discovery. Travel with us on this immersive giant screen film, as we explore the most exciting machines ever conceived by man, including the Large Hadron Collider and James Webb Space Telescope. See how these new experiments allow us to look deeper into our origins, and unveil the mysteries of dark energy, dark matter and extra dimensions.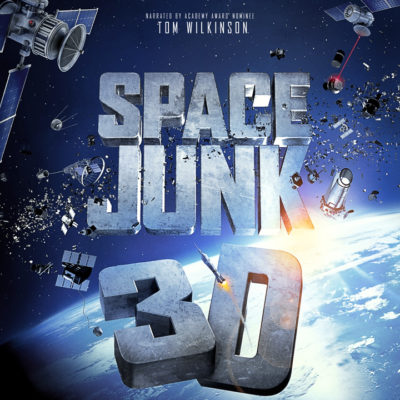 Space Junk
2012
37, 23
After 50 years of launching our dreams into space, we're left with a troubling legacy: a growing ring of orbiting debris that casts a shadow over the future of space exploration. Space Junk 3D is a visually explosive, sensory expanding voyage into our now-threatened Final Frontier. Experience mind-boggling collisions, both natural and manmade. Soar from the stunning depths of Meteor Crater to an unprecedented view of our increasingly crowded orbits — 22,000 miles above Earth. Join us as the foremost expert, also known as the "Father of Space Junk," guides us through the challenges we face in protecting them, forging a new age of space discovery.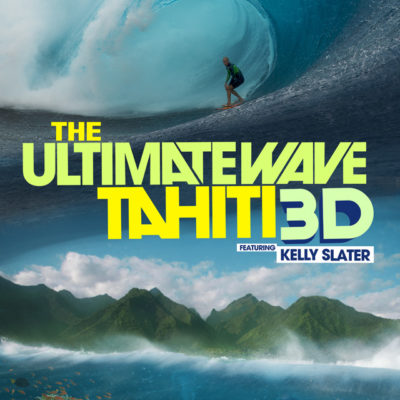 The Ultimate Wave Tahiti
2010
45, 24, 14
Featuring eleven-time world surfing champion Kelly Slater, The Ultimate Wave Tahiti follows a quest to find the perfect wave-riding experience. The film's action focuses on Tahiti and the volcanic islands of French Polynesia, home to some of the world's most challenging surfing and to astounding coral reef ecosystems at the turbulent interface between island and ocean. The islands are also a homeland of traditional Polynesian seafaring culture and the art of surfing.
With their host, Tahitian surfer Raimana Van Bastolear, Kelly Slater and a group of friends seek out the best waves breaking on the reef at Tahiti's famed surf site Teahupoo. Kelly and Raimana share a passion for the waves, but different ideas about what surfing means to them: is it a modern competitive sport or an ancient Polynesian wave-riding art? As the surf quest unfolds, the film explores the hidden forces at work shaping the waves and the islands that lie in their path. The great waves arrive and surfing play becomes surfing survival as the riders tackle some of the biggest, heaviest surf on the planet.