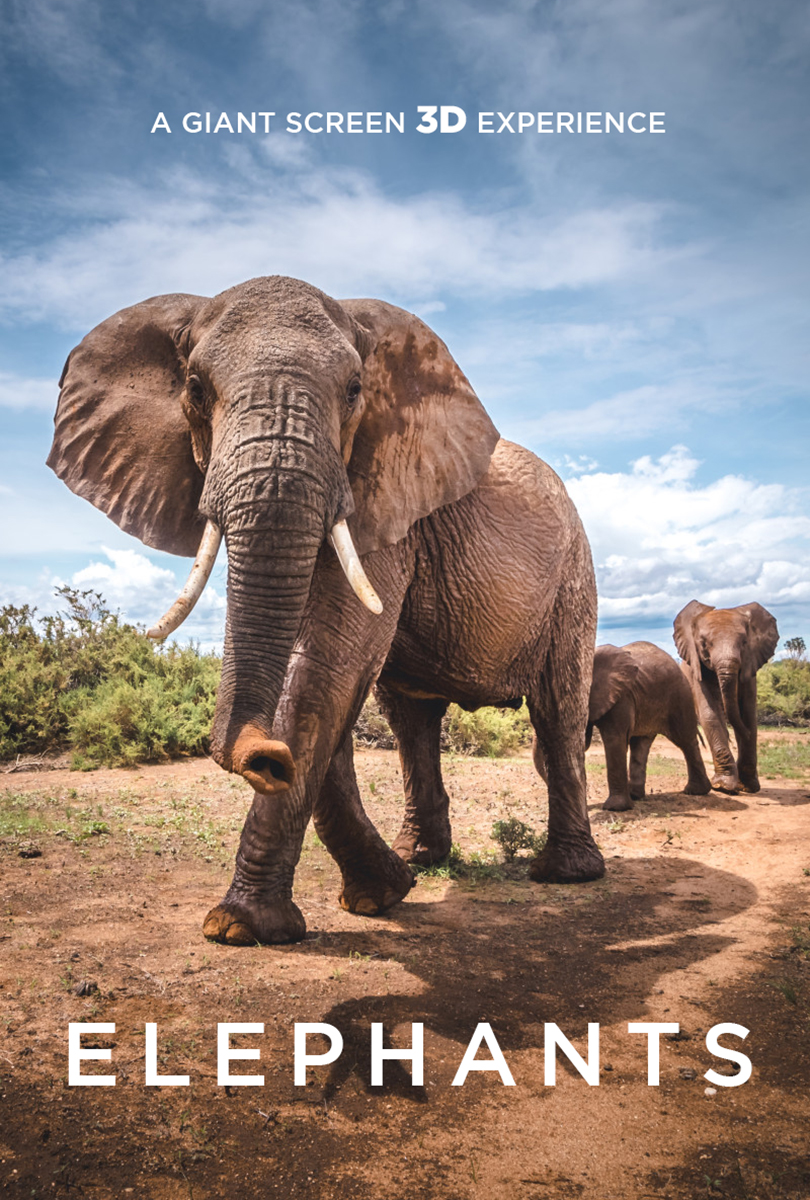 Synopsis
Elephants 3D is an epic journey across Africa, Asia, and Australia, getting up close and personal with the largest land mammals on the planet. Elephants are symbols of strength, power, and wisdom, and they have captured our imaginations for centuries.
Sadly, most of the world's elephants could disappear from much of the wild within a generation. Climate change, habitat loss, human conflict, hunting and poaching have devastated elephant populations, estimated to be down from 1.2 million in the 1970's to around 500,000 today. But who are these species, how have they adapted to their unique ecosystems, and why must we protect them?
The film traverses the vast plains and rich rainforests of Africa that are home to the Savannah and Desert Elephants, to the grasslands of South East Asia and the Indian Elephants that live there, and finally, to Melbourne Zoo in Australia. It's in Australia that we meet Luk Chai, the elephant who is helping to secure the genetic future of his species.
The Wonderful World of Elephants 3D is not just an insight into the elephants themselves but the incredible and diverse environments they inhabit and the people protecting them and the future of their species.
Film Information
Release: 2024
Runtime(s): 40, 24
Releases
Formats
Projection