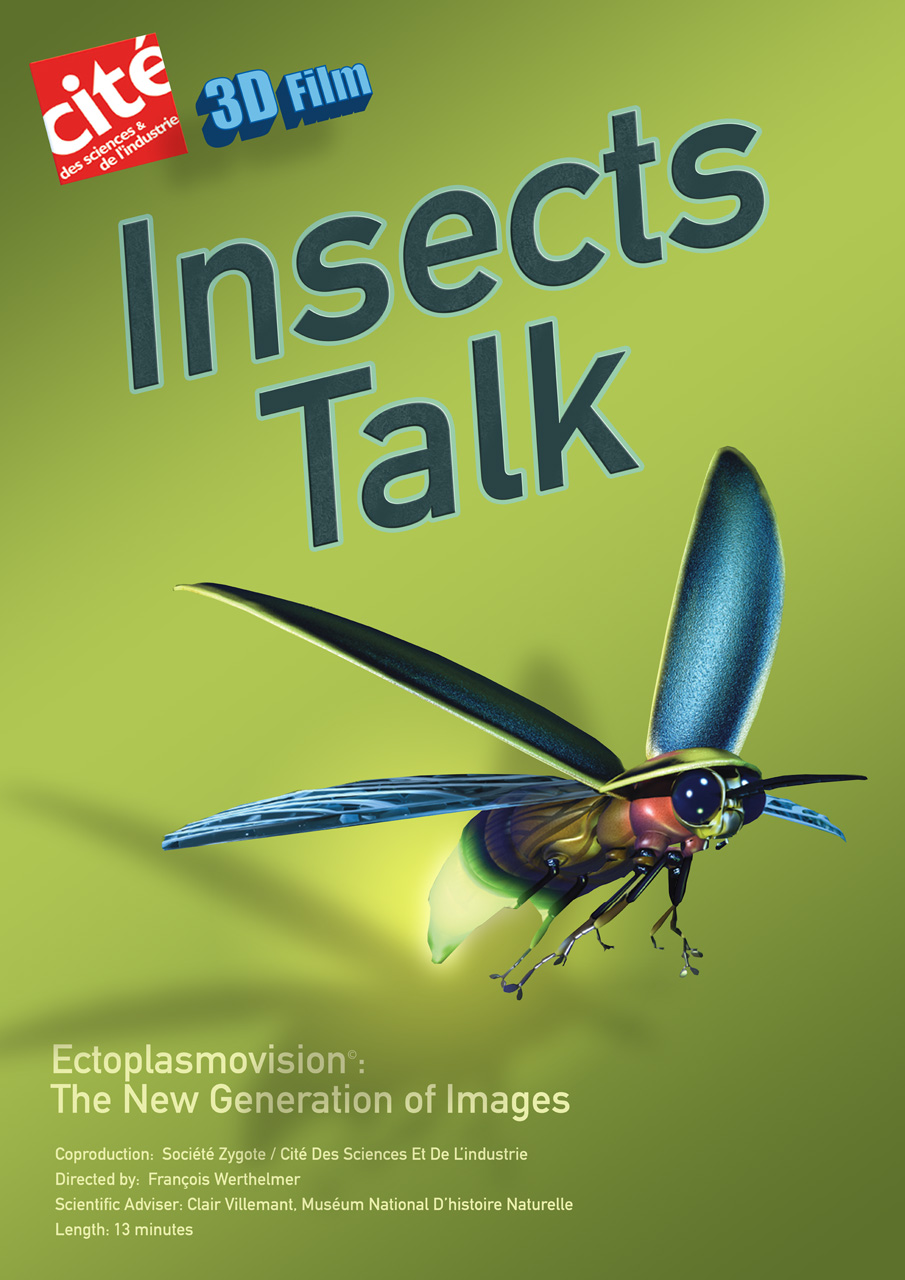 Synopsis
Discover the surprising way of insects communicating: the "big eyes" of the butterfly, the kiss of the ants, the dance of the bees, the song of the cicadas, and the luminescent ballet of the fireflies.
Film Information
Director(s): Francois Wertheimer
Runtime(s): 13
Other Credits
Scientific Adviser: Claire villemant, Museum national d'histoire naturel (Paris)
Releases
Formats
Projection
Restrictions
Non-exclusive, territory/rights restrictions. Please contact for details.
Photo Gallery