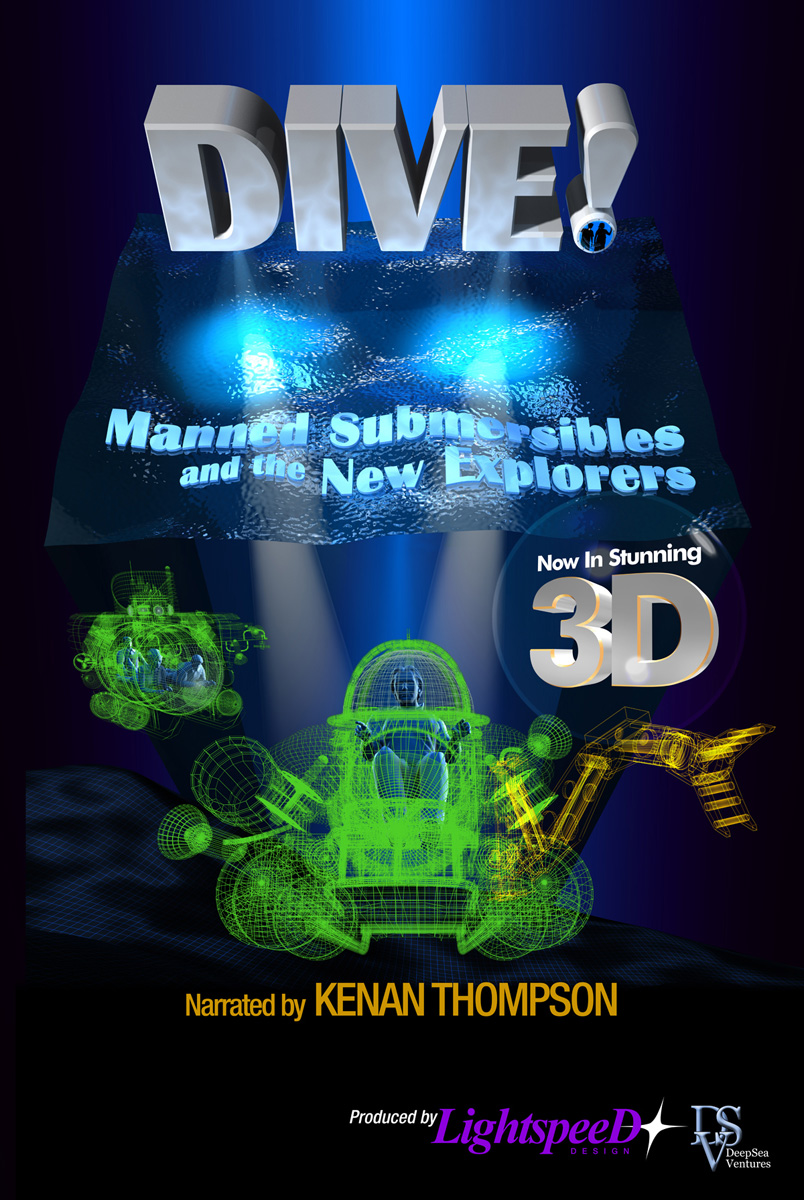 Synopsis
Dive! is a stereoscopic 3D digital theater experience for aquariums, science and maritime museums that will inspire children and young adults to follow their sense of adventure and discovery. This 22 minute high-definition 3D film combines computer graphics and live-action to literally take the audience along for the ride as a unique expedition of 'Citizen Explorers' voyage in submarines to the bottom of the ocean.
Film Information
Narrator(s): Kenan Thompson
Release: 2007
Runtime(s): 26, 14
Releases
Formats
Projection
Restrictions
Non-exclusive, territory/rights restrictions. Please contact for details.
Photo Gallery