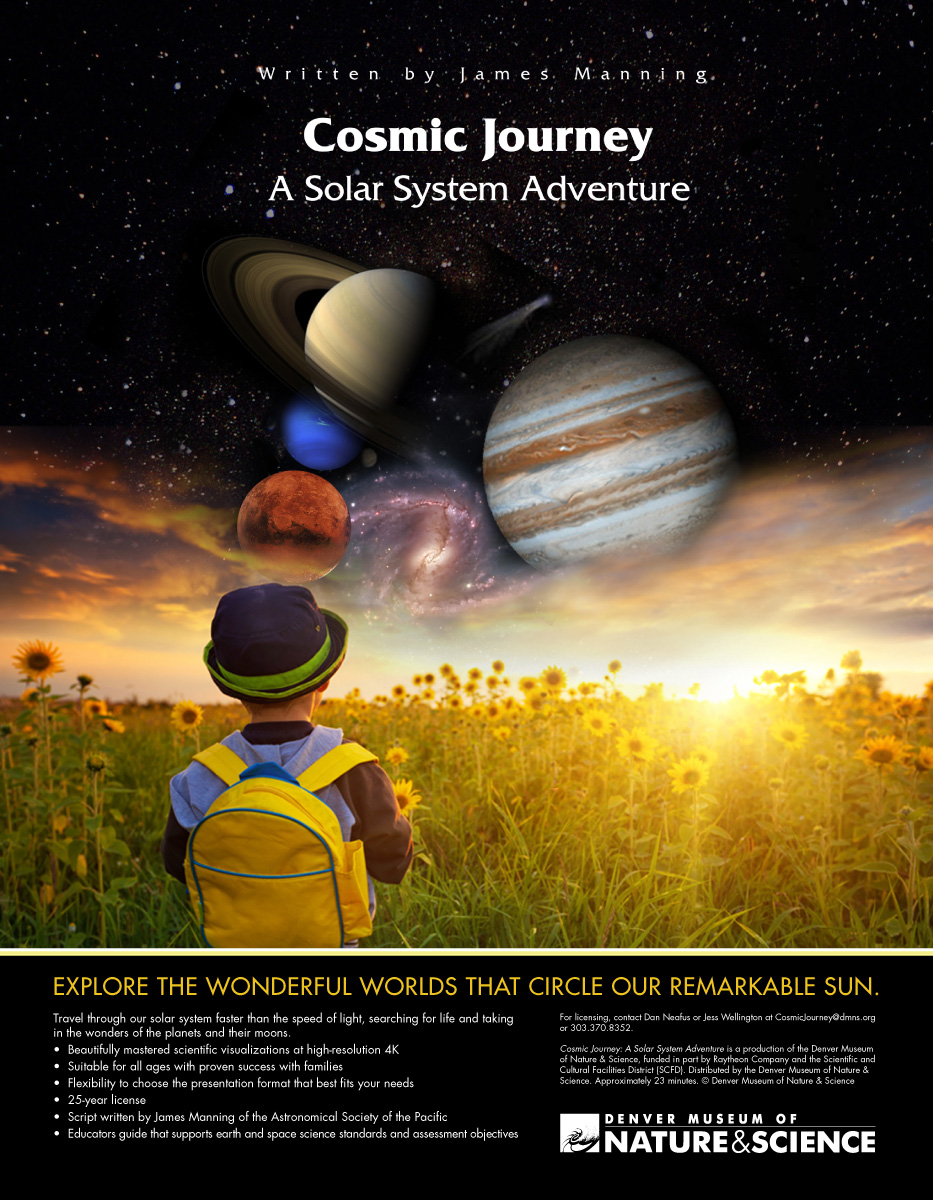 Synopsis
Cosmic Journey: A Solar System Adventure takes you on a a voyage to the outer reaches of our solar system in search of worlds that might support life.
Travel faster than the speed of light, from the limits of our solar system to the Sun, taking in the wonders of the planets and their moons. Volcanoes tower 80,000 feet above a barren surface. Monstrous hurricanes rage for over 400 years. And multicolored rings float suspended in space.
Film Information
Release: 2010
Runtime(s): 23
Other Credits
Written by James Manning. Original soundtrack was remixed by Gannon Kashiwa and features work by Kenji Williams. The voice over was performed by Hillary Blair. Artwork was commissioned to Michael Carroll.
Releases
Formats
Projection
Restrictions
Non-exclusive, territory/rights restrictions. Please contact for details.